Holidaytime is your magazine to view all upcoming holidays and respite opportunities with Holiday Explorers.
Three issues of Holidaytime are published every year with each issue containing four months of holidays/respite to choose from. Holidaytime is available to view here and all financial members of Holiday Explorers automatically receive the latest issue plus a copy of the Holiday Explorers Booking Form.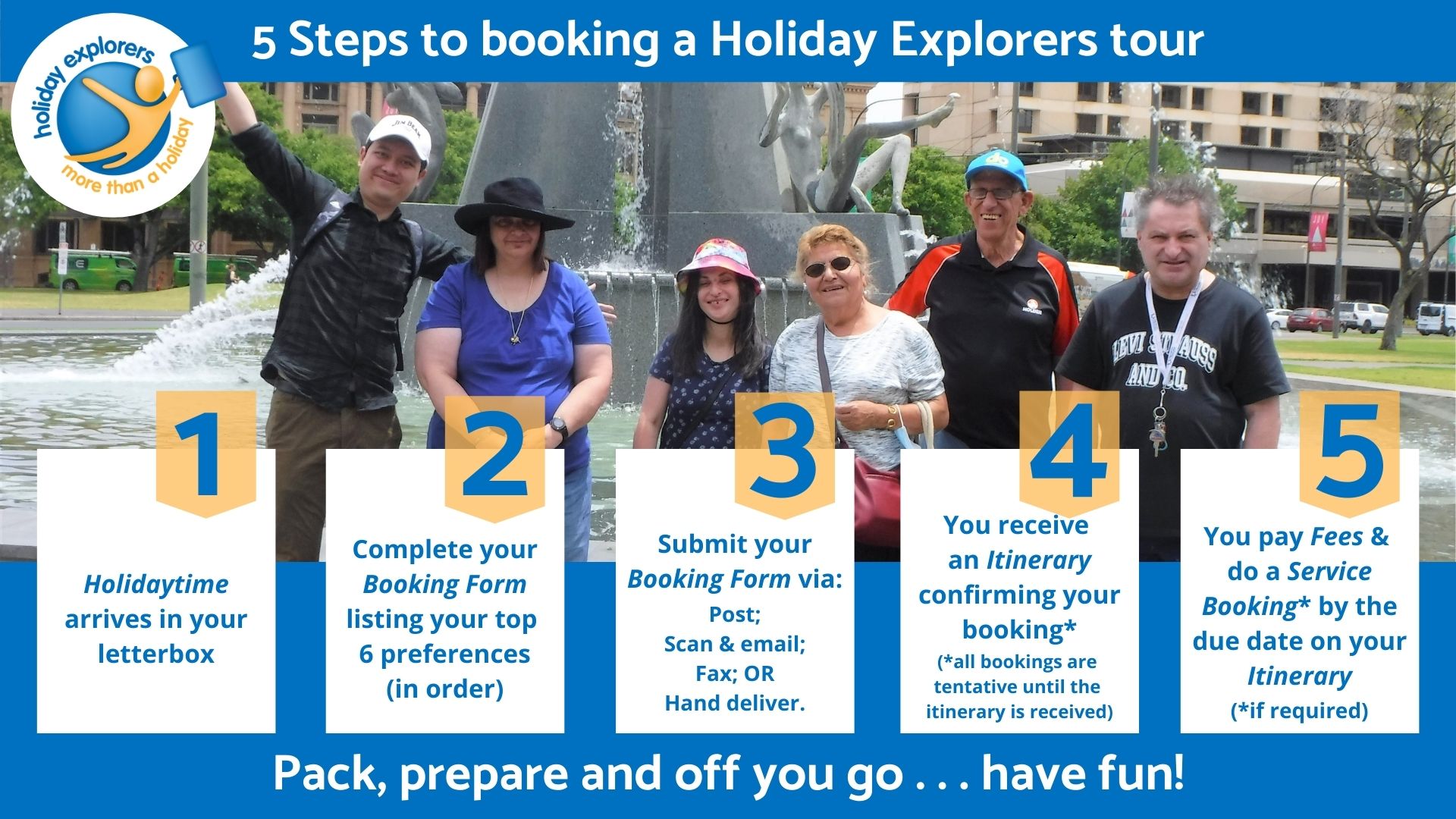 Senior Explorers
Holidays and social activities catering specifically for tourists with intellectual disability over 65 years of age.  Please refer to Holidaytime for what's available.
Team Explorers
Skill and personal development activities for tourists with intellectual disability from 16 to 30 years of age. Team Explorers is usually offered twice a year for groups of up to 15 tourists at a time. Team Explorers will be advertised in Holidaytime and by direct mail for eligible clients.